June 15, 2019 at 8:00 PM - 5:00 AM
Recommended Age Range: 18 - 34 yrs
Chhatarpur, New Delhi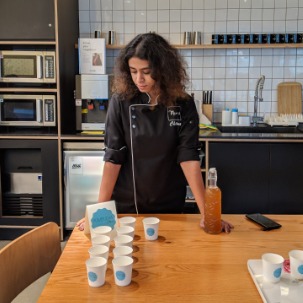 Ankita & Chetna and others have attended this event.
When everyone is partying and popping champagne in the clubs, we have planned a party with your kind of music and entertainment. No matter you use Spotify or Saavn, we have it all in our checklist. Bring your right playlist to make the party lit. 🔥 (lol no punjabi music please)
We have an in-house sufi singer and the fun thing about him is he has all the soothing sufi and Bollywood tracks in his playlist (though he is not a jukebox 😝). Also we have a professional DJ and instructor amongst us so that you can get your hands on the equipments to search the dj inside you.
Here's what to expect:
A professional DJ Console setup
Live Sufi Music
Insights and fun learnings about DJ Console
Hip Hop session
There will be a one hour hip hop session by the Dj live.
After the high, we have planned a Netflix session to chill you down.
P.S. This is a BYOB get together.