February 09, 2019 at 8:55 PM - 4:55 AM
Ejipura( 1km from koramangala), Bengaluru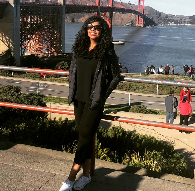 Shivani & Alisha and others have attended this event.
After the HUGE Success of our last party, We are back again with a NEW CONCEPT 😎
PRE VALENTINES DAY PENT HOUSE PARTY ❣
It keeps getting Bigger and Better because this Time we have raised the Level. Ladies and Gentlemen, This Saturday We present you Jonas Monteiro.
To Know more about Jonas visit: https://instagram.com/jonasmonteiromusic?utm_source=ig_profile_share&igshid=p0jx0r2uw2zy
Yes, This Saturday leave all your Senses at home and get ready to party like never before.🤝 (Un-stranger and meet a bunch of warm, quirky folks.)
Doesn't matter if you're single or double - join us for a fun evening :)👫👭👬 Also couples get a special gift while entering.
We're doing this in a penthouse with quite a lot planned:🏩
1) Starting off with a ice breaker session of Add Zap. (Wanna know about the game? Attend the party 😛)
2)Beer Pong(The winner gets a gift)🍺
3)New-Paper folding Dance. 🗞
4)Karoake(Even the worst singers are also welcome :p) 🎤
5)Dance(Commercial hip-hop/Bollywood/Salsa).💃🕺
6) Mr and Ms Valentine. 🤴🏻👸🏻