January 26, 2019 at 6:30 PM - 8:00 PM
Sector 49, Gurugram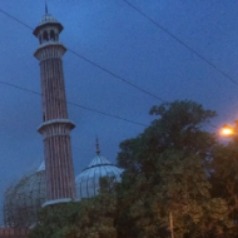 Sri & Mohit and others have attended this event.
Hey there - I'm a tea connoisseur in the making and this is the most prized possession I have in my house. I carry about 110 varieties :)
This will be my third time hosting a Scoot get-together having hosted a 'Home Concert' and 'Rummy Rumi' earlier.
I'd like to meet interesting folks in an open/ non-judgemental environment where we're comfortable discussing off-beat topics and opinions. I like to find discussion topics that are specific to the people I'm talking with. I care about drawing out truths of experience. Dancing in introspection with curiosity and humour is my goal. A sense of awkwardness is acceptable for me, as it indicates there's an unknown or unexplored idea.
I love hosting because I enjoy novel interactions. Feeling joy from unexpected connections is the seedling of a community. And finding new perspectives to broaden our experience helps us grow.
What to expect:
~110 varities of tea (Primarily, green, white, fruits and flowers along with a couple for black)
Conversations, stories and a lot of laughter
Snacks to go along
Scoot recommends: If you haven't made plans for this Saturday, we highly recommend you to attend this one and experience the magic we create in a stranger's living room.